Welcome to the REBL Resource Library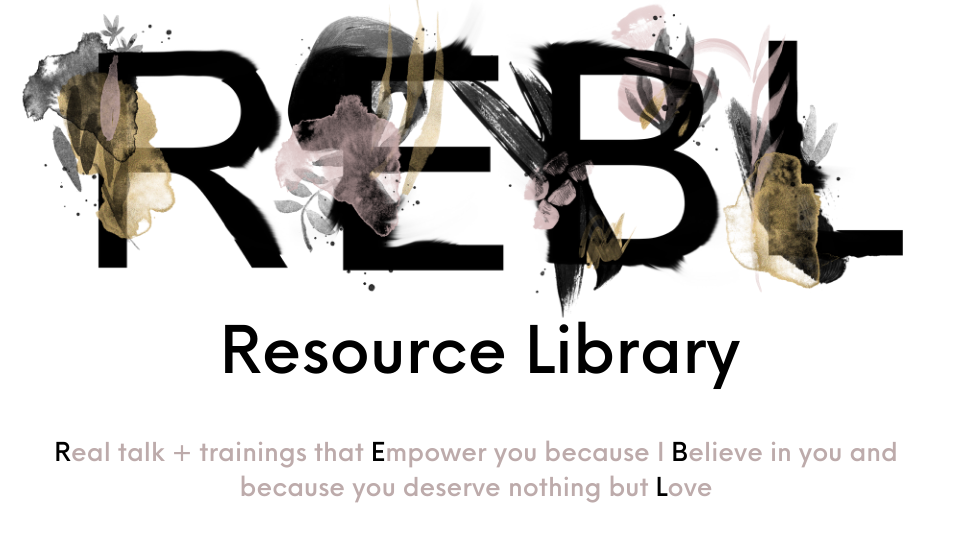 I SEE YOU, HB. QUEENIN' AND WHAT NOT.
Thank you so much for joining me here. I created the REBL Resource Library (formerly known as the HBIC Resource Library) just for you, so that you have the tools you need to start saying YES TO YOU. It's time to say, "Bye, Felicia" to the people, places, thoughts and things that make you feel like you're not enough.
Newsflash: baby girl, you are enough. Just the way you are.
So what if you're a work in progress? That doesn't change the fact that you, my dear, are a Mona Lisa status masterpiece. I can guarantee you she wasn't worried about her crooked smile when she sat for that painting.
Stay awhile and browse the Library. This is your second home. Snuggle up with any tool that calls your name and remember that you are so very loved.
You are a child of God. You deserve to live a life filled with love, joy, peace and prosperity. I encourage you to let go of any situation, thought, or person who tries to convince you otherwise.
If you have any questions, please feel free to send me an e-mail at [email protected]
I'm cheering for you. Like you are one step away from a tremendo a-ha moment.
From the Front Row,
LaTisha